Welcome!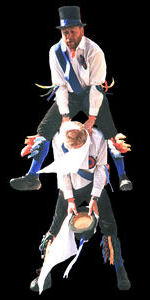 Based in Exeter, Great Western Morris perform throughout Devon, the UK, the World. For entertaining morris dancing, full of fun and excitement, come and see Great Western Morris - or, better still, come and give it a go!
For bookings and any other enquiries:

Coming up ...
Great Western at Warwick Folk Festival
21-24 July 2016
Come along and see us!